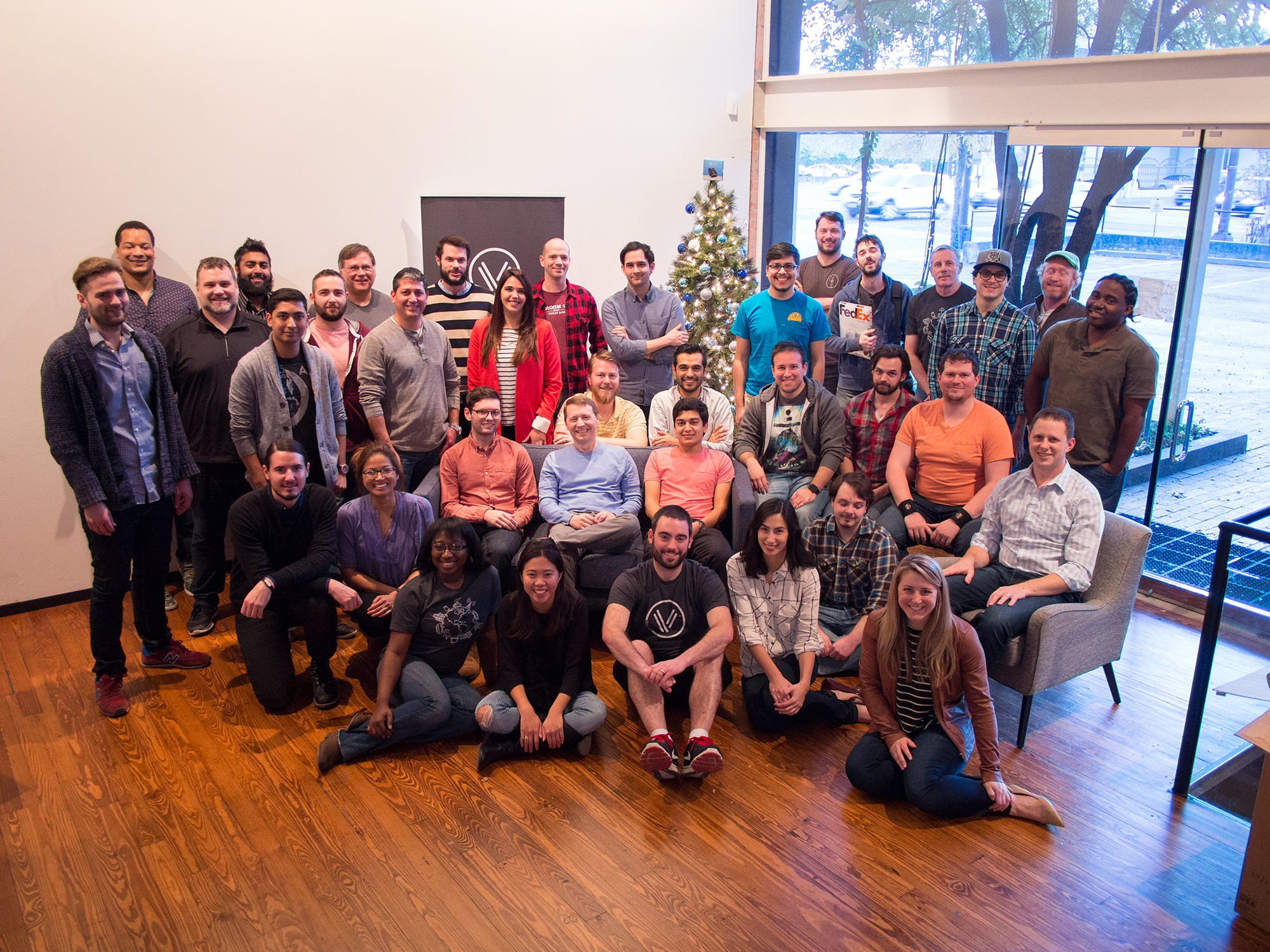 The (Dallas-based) Vinli Team
Here at Vinli we're extremely careful about when and where we allow ourselves to get nostalgic. We celebrate our victories in the moment, then turn our collective focus back to the challenges in front of us. Occasionally though, it's helpful to look back at where we've been in order to map out our trajectory. With Christmas just passed and 2015 coming to a close, we think now is a great time to recap progress and share some plans the new year.
Equipping Developers
Getting resources into the hands of developers has been our #1 priority of the Developer Relations team. While we still much to do on this front, we've made a ton of progress. Some highlights include: releasing our SDKs for Android (Net & Bluetooth), iOS (Net & Bluetooth) and Node.js; shipping dev-kits and care packages to key partners; going live with our 8 API services – and corresponding docs!; launching the Vinli Developer Portal, where you can register and manage your app, as well as monitor key usage metrics; and finally, we just announced our Free API campaign to help y'all get up and running on Vinli without incurring costs for the service.
Product Milestones
We're shipping!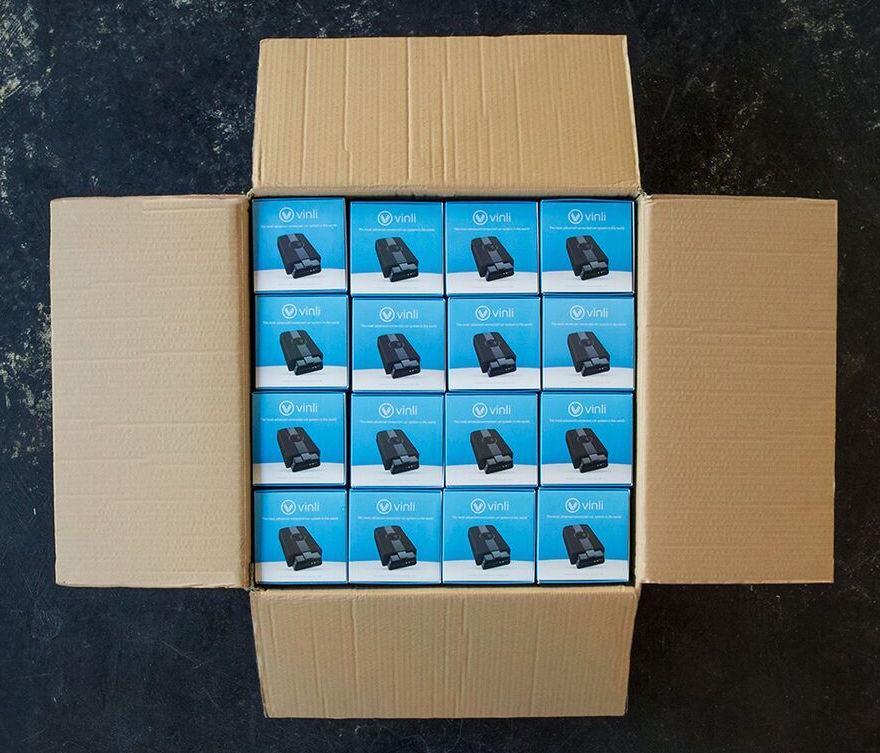 The last of our IndieGoGo campaign backers will receive their Vinli in the coming days. We've also graduated from fulfilling orders out of Vinli HQ, and while we miss the personal touch of hand packaging orders for new Vinli members (and boxes stacked to the ceiling!), we're excited to now have a seamless and scalable fulfillment process on tap and ready for a big 2016. With production humming along smoothly, consumers can place an order and see it on their doorstep just a few days later :) This is huge!!
Building the #ConnectedCar Community
We've made a lot of friends this year :) It's been a blast hopping from city to city to chat with innovative developers, entrepreneurs and a wide variety of other folks interested in the connected car space and future of mobility. We've had the pleasure of hosting a myriad of meetups and events from Boston to Bangalore to Austin, San Francisco and Dublin (to name a few!). Some of our most fun stops are listed below (click links to see corresponding blog post or detail!):
At TechCrunch Disrupt Hackathon we had an army of developer teams rocking Vinli Dev tees and building with our APIs. We'd like to give a shoutout to the team at Quali who took home 1st prize, and WENT SKYDIVING with our team.

Runner-up, Respondly, a high school team of super cool guys from San Jose, California. We had a blast hanging with them!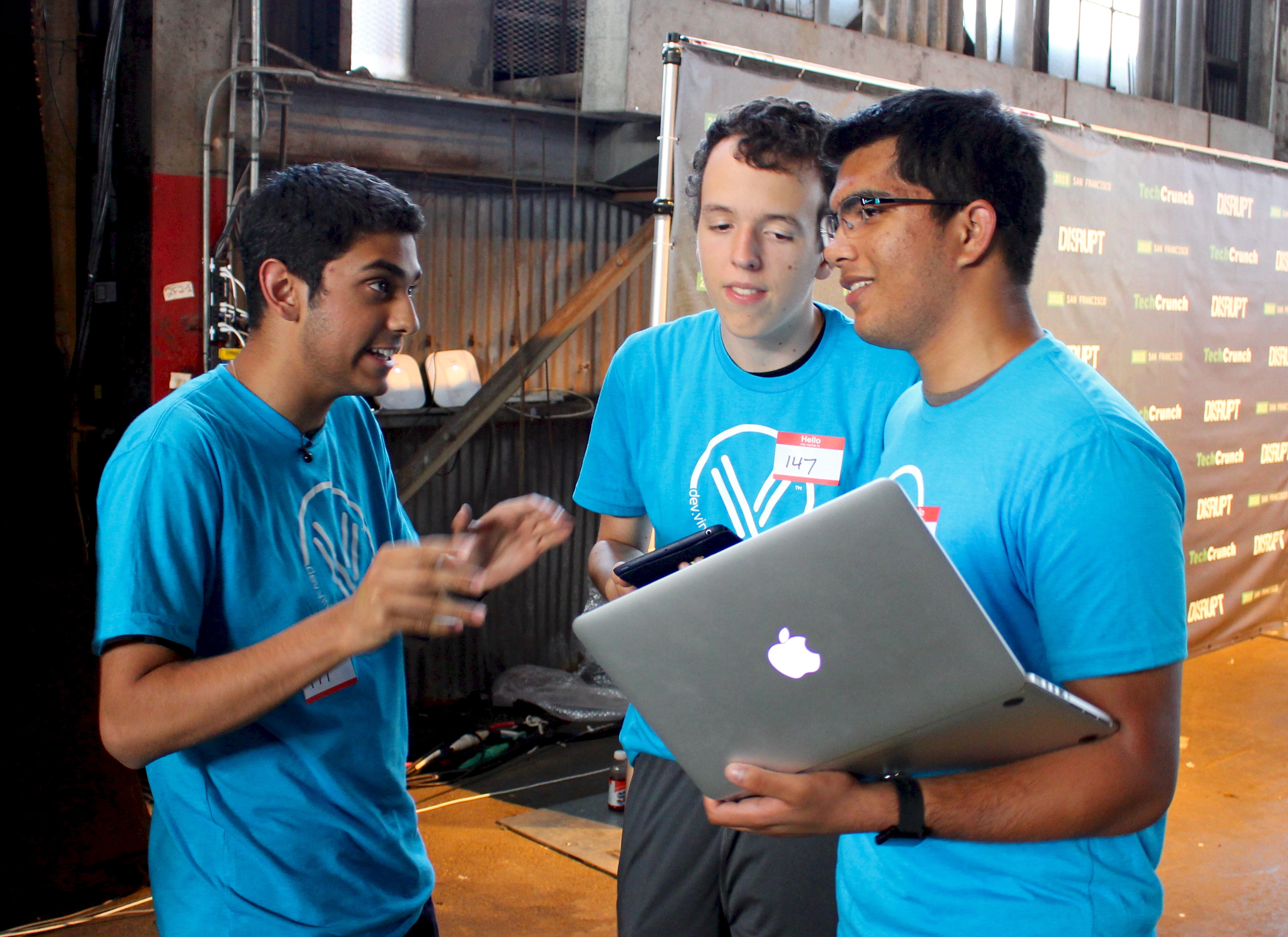 We stepped up our shoe game at WebSummit this year where the Developer Relations team rocked matching turquoise Chuck Taylors, and posted an algebraic gameplan for optimizing our time – the blog is a must read!

Developers and fans in 6 US cities shared 'nog, cookies, and innovation war stories with our team during the Connected Car Holiday Tour with stops in Austin, Chicago, Detroit, Seattle, Los Angeles and San Francisco. A grand time was had by all! Don't worry Europe, Middle East and Asia, we're coming your way in the new year!

Several partners wrapped up their Vinli integrations during Vinli Dev Bootcamp in San Francisco. After a day of coding, we hosted a Christmastime finalé; featuring live bands, Vinli 'nog and good eats!
What's Coming?
There are a ton of projects in the pipe for 2016. Like most startups our priorities are constantly shifting, but here are some key initiatives we're confident about delivering for 2016.
Virtual Vinli (update: Now live!!)
We know you've been chomping at the bit for streaming sample data for months now which is why it is priority #1 for our engineering team. We've gotten a glimpse and know you're going to love it! Virtual Vinli will allow you to simulate car and driving data right from your browser. The simulator will make it easier to build and test apps from anywhere without requiring a Vinli device. Here's a sneak peak of an early build.


Sample Apps and Tutorials
We're going to beef up our examples by posting 3 sample iOS apps. Each sample will show off different Vinli services and will be accompanied with a step by step tutorial of what's going on. These examples should be available in January, with a steady stream of additional tutorials for different languages to follow.

App Submission Guidelines
With the uptick in developers and enterprise partners building for Vinli, we're finally going to be releasing guidance for design best practices and Vinli App Catalog submissions. Soon we'll be rolling out guidelines that will ensure your listing profiles your app in the best light possible and that Vinli users have an incredible end-to-end experience.

New Services
We've had so many great conversations with partners and developers in 2015 and we're harnessing that feedback to improve and expand our API services in 2016. On deck is our new Distance service, which is kind of like a machine learning powered odometer...more coming soon!

Equipping Events
Our network of connected car and mobility meetups are alive and well, and we'll continue to host events stateside and abroad in order to get word out about the opportunity in the space. In 2016, we'll place a stronger emphasis on 'equipping' the development community by participating in or partnering with hackathons, accelerators, universities, and code schools. These strategic partnerships will allow us to work directly with you and other developers in sharing best practices, vetting ideas, and troubleshooting code.
That's all for now! Looking forward to seeing what amazing new apps and services y'all build in 2016. Tweet us anytime @VinliDev. We're here for you. Happy New Year!