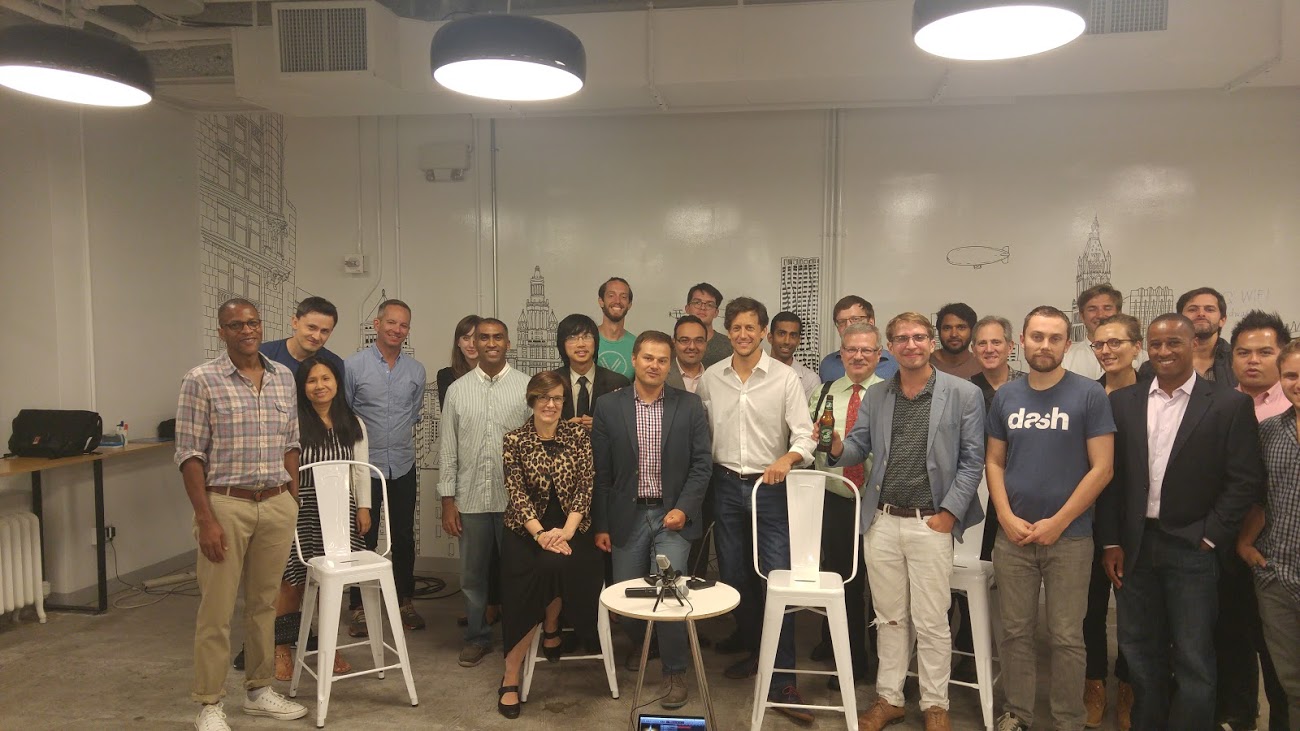 Given our involvement in NYC's Big Apps competition since 2012, we thought this year's theme of Connected Cities was a great cause. We decided to host a panel discussion for "Mobility NYC" with Anand Babu of Google / Sidewalk Labs, Linsey-Paige McCloy of the Mayor's Office of Technology and Innovation and Vinli's own Chief Hacktivist, Blake Burris. The panel took turns expressing the collective vision for enhancing the city via scalable IT and "urban tech" solutions to improve mobility, building efficiency and overall well-being of all New Yorkers.
We're fans of improving quality of life with tech and are excited that our launch partner, Dash Labs, which is very much a New York company with a passion for the city, announced that they're part of NYC DOT pilot project Drive Smart.
Also, just announced at the White House, the US Department of Transportation and NYC DOT will be piloting various V2V (vehicle to vehicle) and V2I technologies with 10,000 vehicles in the city:
New York City will install Vehicle to Vehicle (V2V) technology in 10,000 city-owned vehicles; including cars, buses, and limousines, that frequently travel in Midtown Manhattan, as well as Vehicle to Infrastructure (V2I) technology throughout Midtown. This includes upgrading traffic signals with V2I technology along avenues between 14th Street and 66th Street in Manhattan and throughout Brooklyn. Additionally, roadside units will be equipped with connected vehicle technology along the FDR Drive between 50th Street and 90th Street.
Expect to see more of Vinli in the Big Apple soon!